My Family:
http://buddylove.verfans.com/mine/family.php



My name is Becca. I am 27 years old and my birthday is June 25th. You may think it is weird for an adult to be playing an online pet game, but I find Creature World full of all sorts of people. Most are friendly, caring, and here to enjoy the world and their pets. I am a creative person, I love to write, take photos, and reading. I enjoy games of any kind; board, online, etc… Mostly I am here to explore Creature World, play games, and enjoy my online pets.


glitter-graphics.com


I have way too many interests to fit in a small space, so here is an incomplete list of a few of my favorite things: Wolves, animals, creative writing, photography, games, anime, BattleStar Galactica, New England Patriots, Sookie Stackhouse series, reading, Boston Red Sox, any book by Stephen King, Sword of Truth series, movies, hiking, swimming, most music, Halloween, angels, Christmas, dancing, acting, Full Metal Alchemist, Inuyasha, The Simpsons, Beauty and the Beast, The Lion King, Wicked (the musical), The Wizard of Oz, Nintendo DS, XBox 360, Animal Crossing, World of Warcraft, my adoptables, watching TV, spending time with my family and friends, and much more.
Goals:

Win Who Wants to be a Billionaire (completed 10/6/2009)
Collect all the Squishes
*100 Squishies Collected 11/3/2009*
Collect all the Gumballs
Become a Millionaire
Get a trophy in Booked!
Have 25 friends (completed 10/29/2009)
Have 50 friends
Collect all Datrimal related items



Please Click Them:

Animes I like: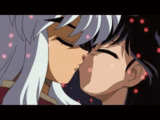 glitter-graphics.com




Wish list:
Any Squishie I do not have
Angel Wings
Black Feathered Wings
Blue Renaissance Robe
Egyptian Set
Enchanting Fox Ears
Enchanting Fox Tail
Love Potion
Magical Furetto Tail
Moonlit Stars Backdrop
Red Feathered Wings
Strange Twig
White Feathered Wings
White Reaper Robe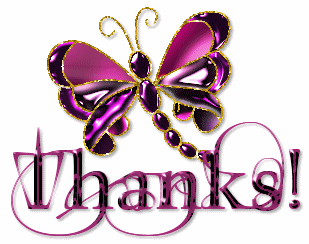 glitter-graphics.com

Skooter Lee
CheerfulMommy
Nortara
Equifeline
Nate
TheTammiEffect
Rindy2121
Friesianlover
And many more



glitter-graphics.com
I <3 Gir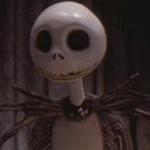 glitter-graphics.com





My secret goal in life is to kidnap John Barrowman and Johnny Depp.

http://knightleyemma.files.wordpress.com/2009/07/john_barrowman1.jpg




















Username RisenPhoenix
Joined Aug 3, 2009
Member For 13 years, 4 months, 5 days
Name Becca
Last Seen Never

Forum Rank Junior Member
Post Count 15

General
animals
,
creative writing
,
games
,
hiking
,
movies
,
photography
,
reading
,
swimming
,
video games
Movies
too many to name
Books
anything by stephen king
,
anything goes
,
dark tower series
,
dresden files
,
godspeaker series
,
harry potter series
,
odd thomas series
,
shakespeare works
,
song of fire and ice series
,
sword of truth series
,
the stand
Game Scores
click here
View Collection
Squishies
,
Gumballs
,
Mushrooms
,
Bugs
,
Gummys
,
Teddy Bears
,
Tombstones
,
Sticks
,
Rotten Eggs
,
Ornaments
,
Kites